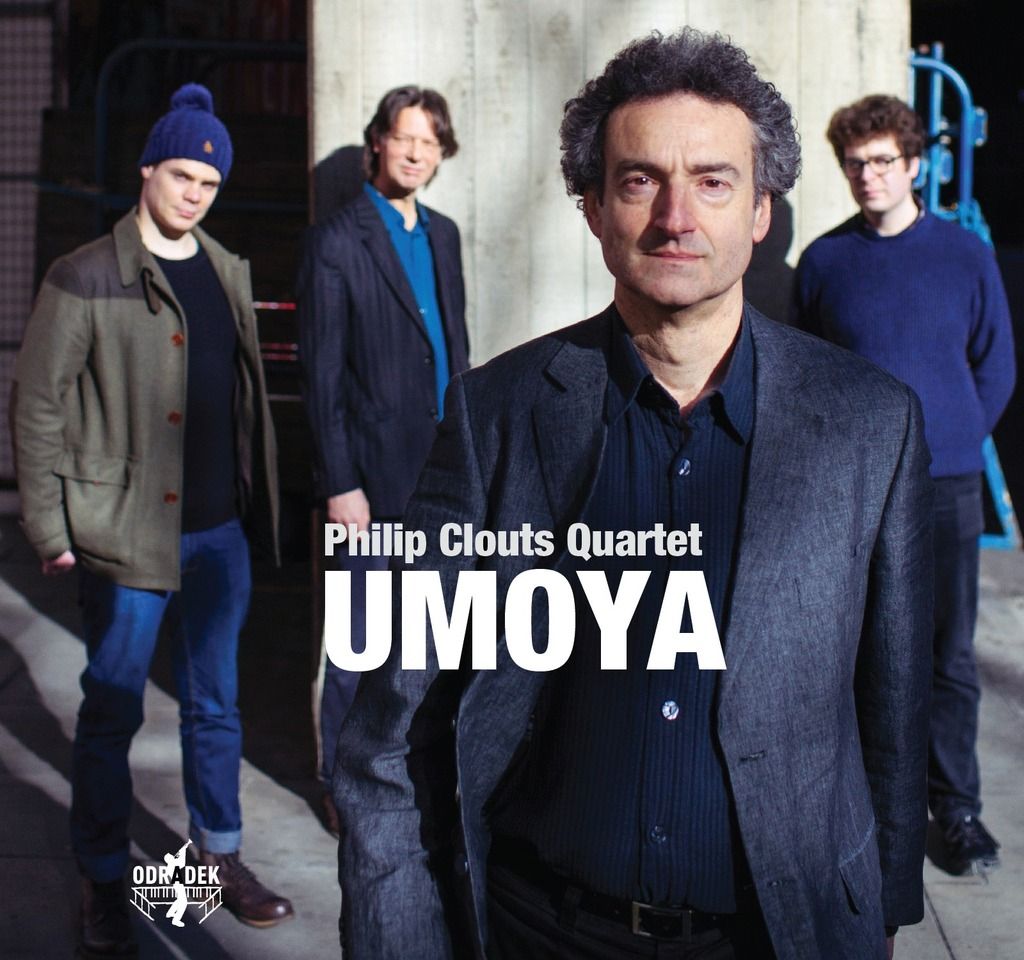 The new CD
Umoya
(titled from the Zulu word for
life force
), features rising star Samuel Eagles on sax and is one of the first wave of releases on the new jazz imprint from prestigious classical label Odradek Records.
On this album, Clouts' African inspirations extend beyond Cape jazz to Gnawa music and Afrobeat, and further to pan-European folksong, soul-jazz and even drum 'n' bass. Joined by saxophonist Samuel Eagles, bassist Alex Keen and Yamaha Jazz Scholarship-winning drummer Dave Ingamells, he brings his musical journey alive with superb musicianship and infectious vigour. 
"Eagles' phrasing lends itself perfectly to the immediacy of Clouts' melodic writing, and to the conversational nature of the group as a whole…the end result is one of attractiveness with the added headiness of exotic flavours and joyous, dancing rhythms."  Rob Adams
The album release will coincide with a tour of England and Scotland including dates at Bridport Arts Centre (23 Oct) the Traverse Theatre, Edinburgh (26 Oct), The Blue Lamp, Aberdeen (29 Oct) the Capstone Theatre, Liverpool (30 Oct) and a London album launch at Café Posk on Saturday 17 October.
 Scroll down page to listen to preview tracks from the album:
Click here to purchase Umoya CD